AN OZ HYPER REALITY SPACE IN THE FIRST ESCAPE GAME COMPLEX.
NOW PARIS HAS ITS OWN SPACE FOR HYPER REALITY
Open your horizons and enter a safe space to live VR as you never experienced it.
Escape Lab offers experiences we are very excited to take part. ECLIPSE, Ascenders, Birdy King Land, Far Reach & The Infruinite Slide are available there.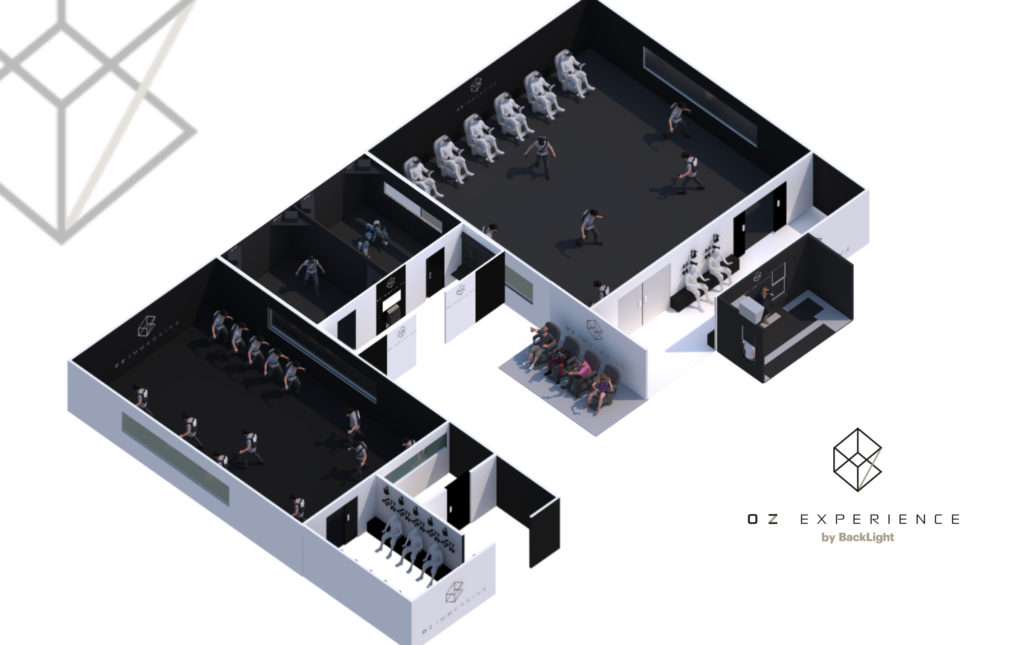 OZ EXPERIENCES YOU CAN TRY @AREA 15
AN IMMERSIVE ENTERTAINMENT & EVENTS COMPLEX IN VEGAS.
AREA15 is an immersive playground, all rolled into a vast and vibrant space. Throw an axe, wander through a bamboo volcano, race on a zip line, or explore other mesmerizing realms. From the throwback to the futuristic, the family-friendly to the thrill-seeking, there's an experience for everyone here.