Ascenders is a virtual reality odyssey between contemplation and cooperation
where participants try to escape their tragic fate on a mysterious island full of secrets.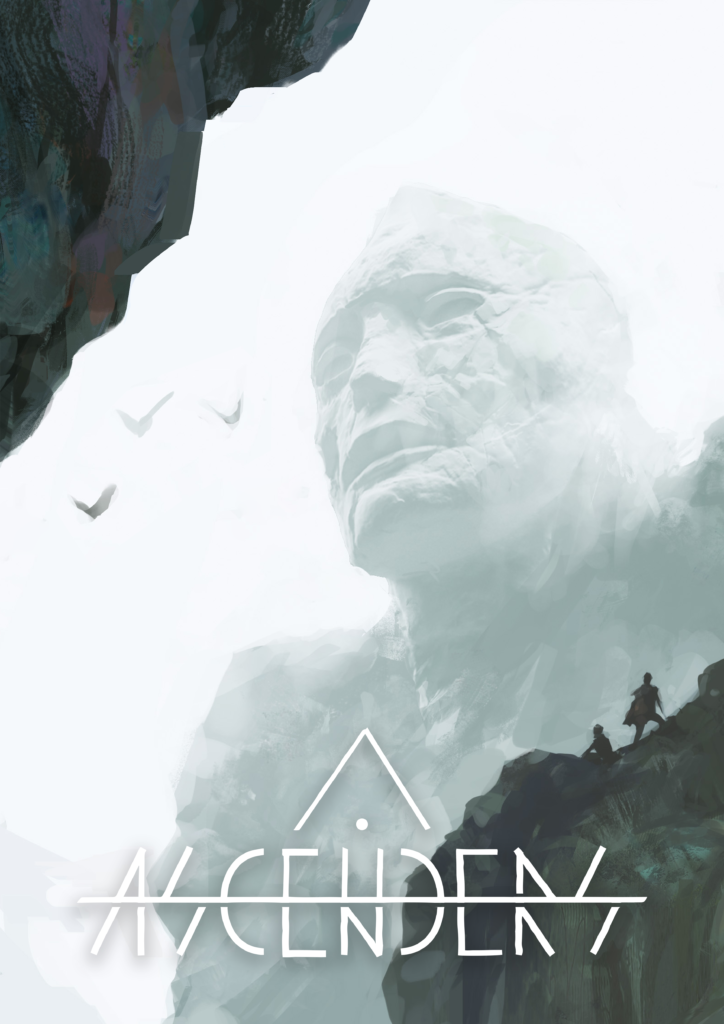 You are awakened by the roar of the huge wave facing you. It threatens to wash away everything.
You remember nothing: neither who you are, nor why you are here. The island on which you have just run aground is full of history that could help you escape the wave if you manage to discover its secrets.
Time is running out, don't just stand there and follow the call of the island's heights to win your freedom.
Don't underestimate yourselves, your strength is in your unity.
Emphasizing traveling and the extraordinary, this experience immerses users in the discovery of an unknown civilization. A civilization on the verge of being buried by a giant wave.
Players are shipwrecked on an island and equipped with a mysterious talisman. They will be endowed with growing supernatural powers as the Titans, these ancestral stone giants, aid them as they go.
What if you were a bird? Or a stone giant?
What if you could hold your companions in the palm of your hand?
Discover this unprecedented possibility with the transfer of consciousness in different avatars and interact in a new way with your team thanks to the magic of virtual reality.
✔ ULTRA SMART FOOTPRINT
100% Free rooming

✔ EVOLUTIVE GAME AUTONOMY
user friendly
game master interface
✔ ADAPTATIVE CALIBRATION
starting from 7 sqft

✔ HIGH FIDELITY RENDERING
developed with Unreal Engine
✔ PERFECT FOR TEAM BUILDING
B2B & corporate events
✔ OFF THE SHELF TECH
HTC Vive & GPU 1070

✔ FULL BODY AVATARS
HTC Vive Trackers
ASCENDERS WILL ALSO BE AVAILABLE IN THE FOLLOWING PLATFORMS:
"I wanted to iterate the immersion principles used on Eclipse and Toyland.
The large horizon (as far as the eye can see) breaks with the tiny elevators and create place for travel, discovery and awe inspiring. I wanted for this breath to occur by making it go along with a story based on the avatar. The full body awareness is here perfect to nest this story. Avatars evolve with events and have their own stories.
Start small and end big, get transported into the palm of a giant's hand... the scale work is at the heart of Ascenders."