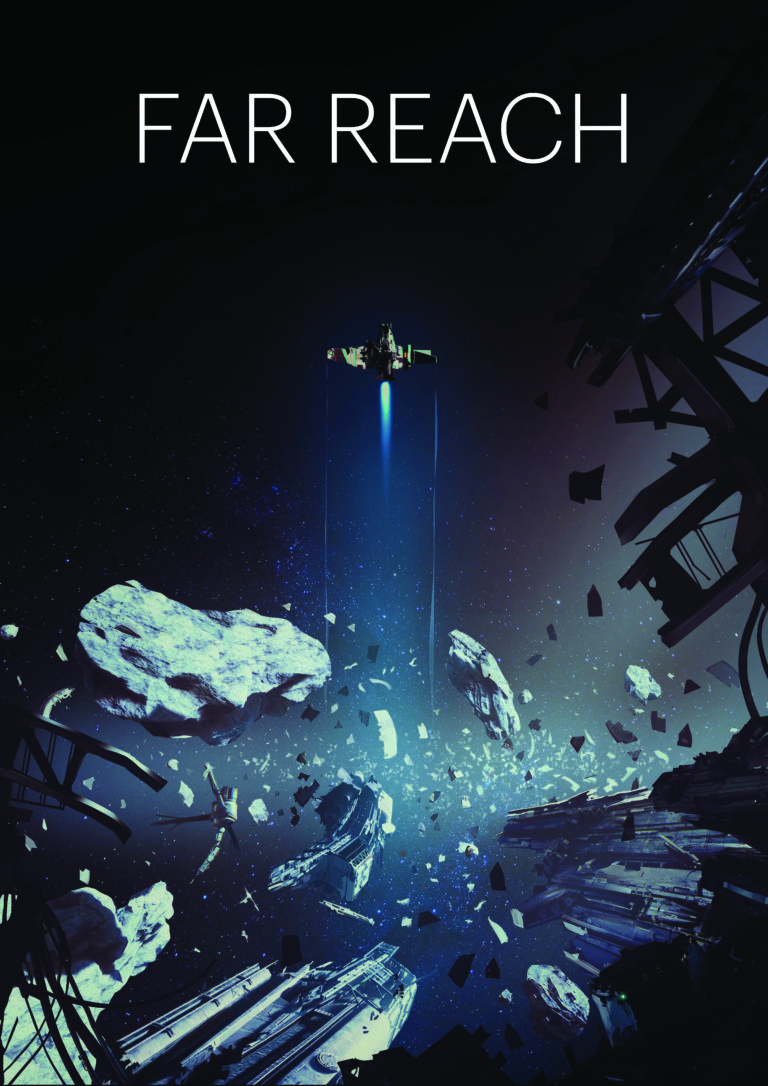 From the space station that hosts you, to the new hope of mankind, Far Reach takes you on a space odyssey where adrenaline and contemplation combine with poetry.

Take a seat, and be ready for takeoff.

With a measured mix of contemplation and tension, advanced graphics and sound design, Far Reach offers the feel of a roller coaster to the user.

A real attraction, accessible to all!
✔ 100% VR ATTRACION
dynamic seats
✔ HIGH THROUGHPUT
up to 18 players per hour
✔ SUITABLE FOR EVERYONE
every dreamt of going to space
✔ HIGH FIDELITY RENDERING
developed with Unreal Engine
✔ A NEW KIND OF RIDE
virtual roller-coaster
✔  OFF THE SHELF TECH
HTC Vive & GPU 1070 (min.)
THE MOST REWARDED VR GAME
Fulfill the dream of all your customers:
family, friends, VR pros or beginners
ECLIPSE is designed to take each player on a collaborative journey, using space, full-body avatars and total freedom of movement to make it realer. ECLIPSE is accessible to everyone and enjoyable with friends, family or colleagues.
Rated 5 average on social networks

"Truly mesmerizing!"
"In space no one can hear you lovin' it."
"An astonishing realism."

"When we created ECLIPSE, we invented Free Rooming: the concept which best takes advantage of a limited footprint modeled on those of escape games.
The result?
A feeling of completely free movement, in a limited playing area. Simply stunning. 3 years running in dozens of LBEs in Europe, now we want Eclipse to reach the greatest number of arcades.
Be ready to discover what a VR real escape game is!"
"A different approach is taken by BackLight."
"This is better than The Void"