LE BAL DE PARIS DE BLANCA LI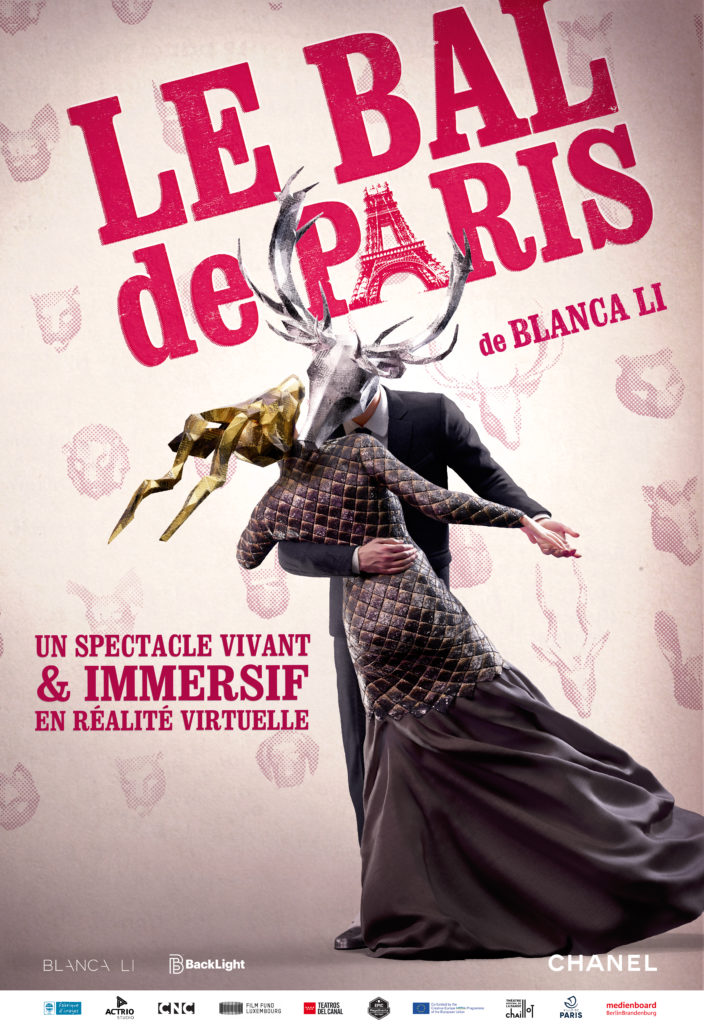 An immersive live show to be enjoyed with friends or family.
You are invited to the greatest ball in Paris! Music and dance merge with virtual reality to offer you a festive artistic and spectacular experience. No need to be familiar with dance or virtual reality to dive into this journey through different universes.

You will share this privileged moment with 9 other spectators and 3 artists who will make you discover, step by step, a waltz or a cancan. You are free to observe, to dance, to interact with the dancers or the other guests or to enter into the dance of this unforgettable celebration.
An hour and a half party which begins with the reception where you have a foretaste of the play and includes a 35-minute virtual interactive and timeless entertainment. A universe as poetic as fantastic imagined by Blanca Li.
✔ IMMERSIVE & FESTIVE
3 dancers: dance or watch others dance
✔ ARTY
3 environments rythmed with dialogs
& music
✔ HIGH THROUGHPUT
up to 10 participants per hour
✔ 100% FREE ROAMING
no teleportation used
✔ OFF THE SHELF TECH
HTC Vive & GPU gtx 1070

✔ HIGH FIDELITY RENDERING
developed with Unreal Engine
Adèle celebrates her return to Paris with a big party organized by her father. A guest, Pierre, disrupts the event.

With Le Bal de Paris, virtual reality is revolutionizing the world of immersive entertainment and blurring the border between spectators and dancers: anything is possible.

"When we created ECLIPSE, we invented Free Rooming: the concept which best takes advantage of a limited footprint modeled on those of escape games.
The result?
A feeling of completely free movement, in a limited playing area. Simply stunning. 3 years running in dozens of LBEs in Europe, now we want Eclipse to reach the greatest number of arcades.
Be ready to discover what a VR real escape game is!"
"A different approach is taken by BackLight."
"This is better than The Void"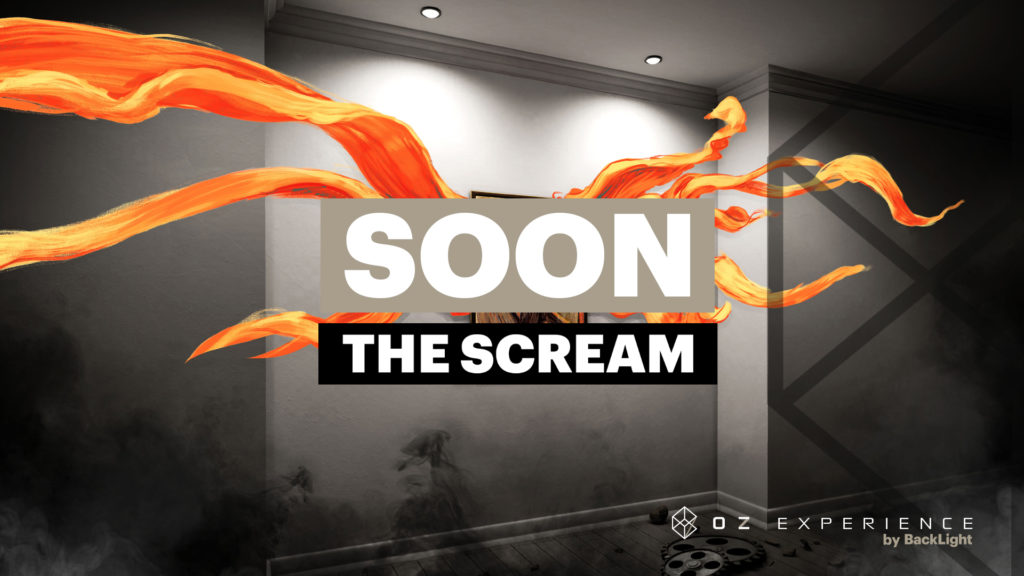 BackLight continues to create its own licenses for LBVR, from dynamic rides to high end hyperreality content.
If you want to create your own immersive content,
contact us.