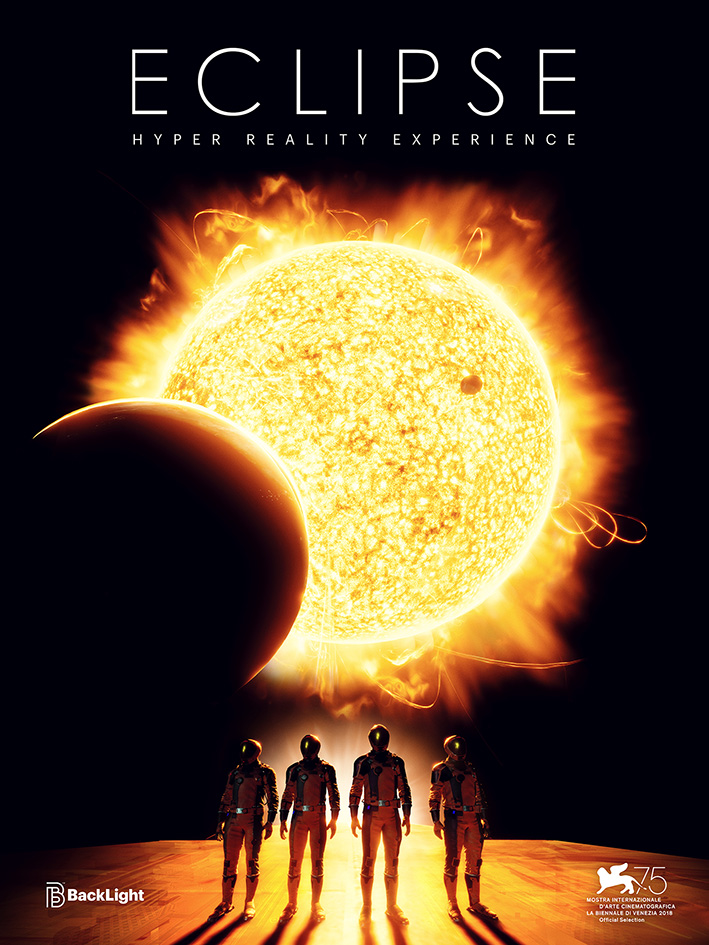 Live an unforgettable VR adventure
ECLIPSE is a collaborative virtual reality experience set in space.  
Up to 4 players are divided into two teams: Explorers & Supporters and embody the crew of spaceship ECLIPSE II for 40 minutes. They will get to explore various locations while investigating: the cockpit, the oxygen garden, the hangars & the spacewalk. Despite the obstacles on the way, both teams will have to work together in order to solve the mystery and get safely back to Earth!
Stop dreaming about space. Just go!
Who has never dreamt of being the hero of a space mission? ECLIPSE is the most rewarded multiplayer VR experience in the world as it allows players to be part of a mesmerizing story set in space.
The immersive story combined with high end graphics ensures a fully fun, collaborative, and interactive experience fit for everyone.

✔ ULTRA SMART FOOTPRINT
100% Free rooming
✔ EVOLUTIVE GAME AUTONOMY
user friendly game master interface
✔ ADAPTATIVE GAME AREA
starting from 269 sqft
✔ 2 TEAMS, 2 STORIES
3 endings
✔ HIGH FIDELITY RENDERING
developed with Unreal Engine
✔ PERFECT FOR TEAM BUILDING
B2B & corporate events
✔ OFF THE SHELF TECH
HTC Vive & GPU gtx 1070
✔ FULL BODY AVATARS
HTC Vive Trackers
ECLIPSE IS ALSO AVAILABLE IN THE FOLLOWING PLATFORMS:
THE MOST REWARDED VR GAME
Fulfill the dream of all your customers:
family, friends, VR pros or beginners
ECLIPSE is designed to take each player on a collaborative journey, using space, full-body avatars and total freedom of movement to make it realer. ECLIPSE is accessible to everyone and enjoyable with friends, family or colleagues.
average rating on social networks

"Truly mesmerizing!"
"In space no one can hear you lovin' it."
"An astonishing realism."

"When we created ECLIPSE, we invented Free Rooming: the concept which best takes advantage of a limited footprint modeled on those of escape games.
The result?
A feeling of completely free movement, in a limited playing area. Simply stunning. 3 years running in dozens of LBEs in Europe, now we want Eclipse to reach the greatest number of arcades.
Be ready to discover what a VR real escape game is!"
"A different approach is taken by BackLight."
"This is better than The Void"
They have ECLIPSE in their park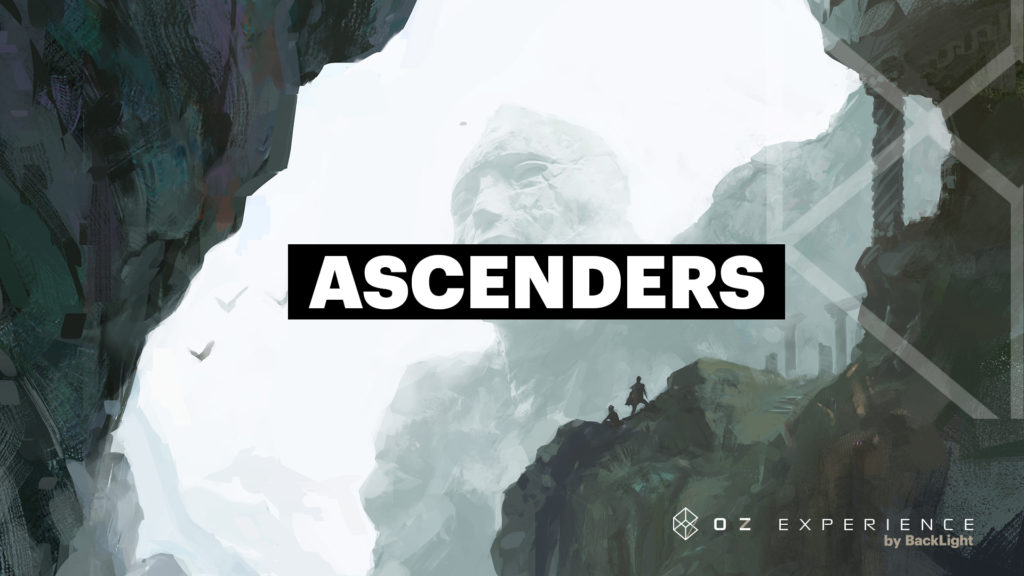 BackLight continues to create its own licenses for LBVR, from dynamic rides to high end hyperreality content.
If you want to create your own immersive content,
contact us.