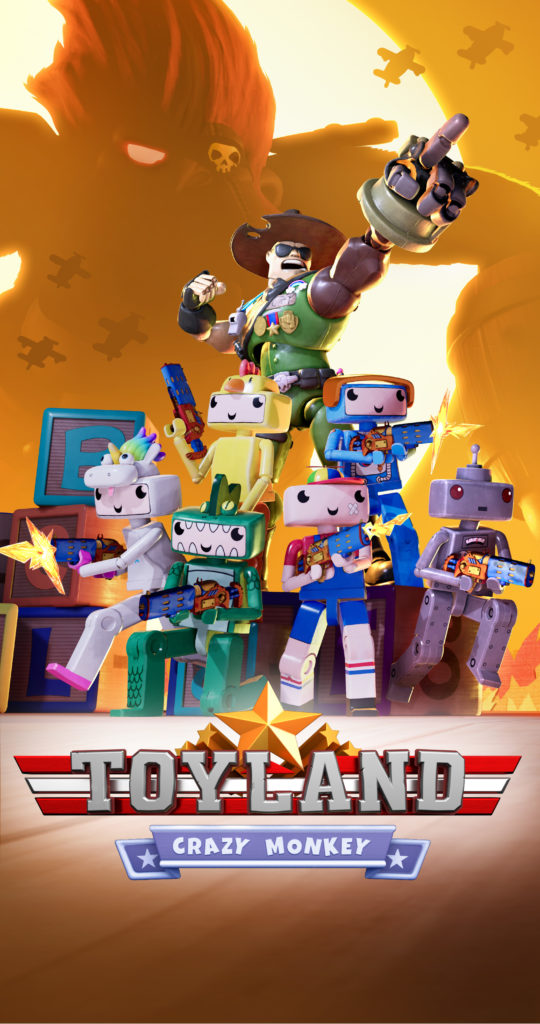 An Original Cartoon Movie Universe
Crazy Monkey fomented a Machiavellian plan and now controls all the other toys, but things could change thanks to the courage of a group of resistant toys which you will join. The helicopter is ready to take off for the toy world. It's up to you to free the bedroom!
An Interactive Attraction For Everyone
During 25 minutes in a 100m² (1076 SQF) zone, up to 6 players are equipped with HTC Vive Headsets, HP backpacks and guns, walking around freely on a vibrating system with fluid graphics, using dynamic chairs for movie-like transition scenes… Users are fully immersed, satisfaction is at its best!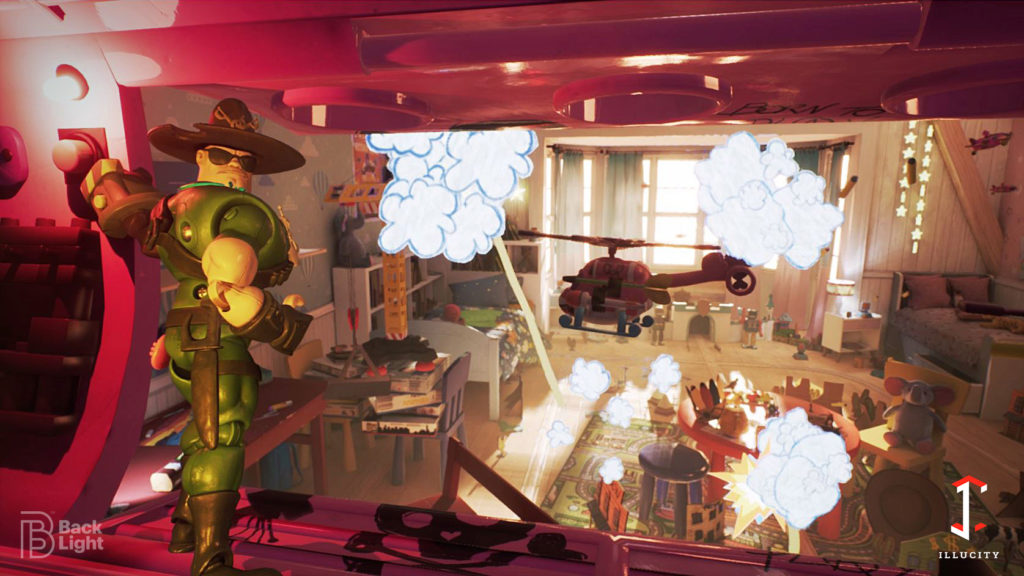 ✔ 100% VR ATTRACTION
dynamix seats integrated


✔ HUGE 3D ENVIRONMENT
6 environments rythmed
with 5 dynamic scenes
✔ SUITABLE FOR FAMILIES
not another zombie
shooting game
✔ FREE-ROAMING SHOOTER
total freedom of movements
✔ BECOME A TOY
visit a room at a scale of a toy


✔ SOCIAL & COMPETITIVE
collaborative mission
with individual scoring
✔ OFF THE SHELF TECH
HTC Vive & GPU 1070 (min.)

✔ HIGH FIDELITY RENDERING
developed with Unreal Engine
360 FILM FESTIVAL, VR AWARDS, HALO AWARDS… 
"The result is simply breathtaking, and thanks to the equipment, you will have the impression of really experiencing what is happening in the game, Going from the chills of a plane crash, to a feeling of smallness caused by the presence of a giant robot and the size of Crazy Monkey."

"Toyland is not another shooting game. It's an attraction, a unique experience half way between a laser tag and a cartoon movie. "
"Toyland will offer you 25 minutes rich in sensations."