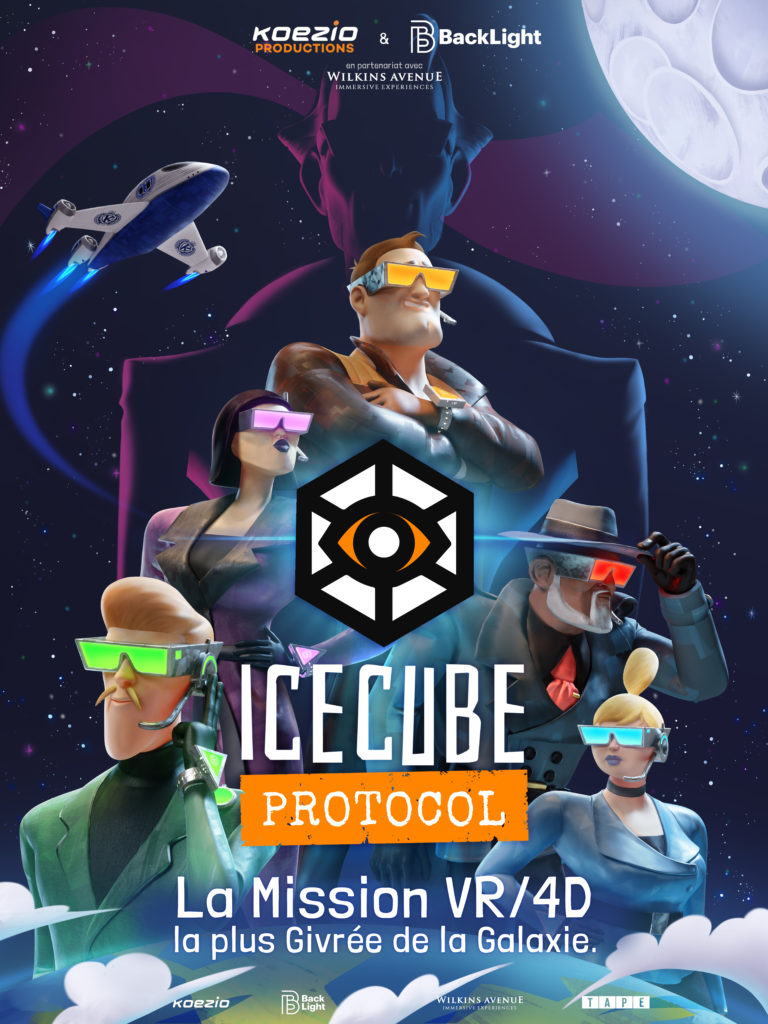 The Coolest Mission Of The Galaxy
Embody a group of Special Agents and solve the mystery of the sudden disappearance
of ice on Earth.
By traveling  through a decor worthy of
the best animated films, players will
have to use their team spirit to collect clues and uncover the culprit!
Fun, Colorful & Sensational
​ The game pushes the boundaries of immersion thanks to the use of Environmental Effects, a 4D technology that includes vibrations, wind, heat and cold air synchronized with the Mission, while offering a high throughput of 20 players per hour (A new team of 5 each 15 minutes).
✔ HIGH IMMERSION
4 different haptics integration
✔ TRAVEL THE WORLD
6 environments rhythmed with 5 dynamic scenes
✔ HIGH THROUGHPUT
up to 20 players per hour
✔ 100% FREE ROAMING
no teleportation used
✔ FUNNY SPY ADVENTURE
embody a secret agent
✔ ACTION & REFLEXION
fun for family & friends
& team building
✔ OFF THE SHELF TECH
HTC Vive & GPU rtx 2080

✔ HIGH FIDELITY RENDERING
developed with Unreal Engine
The Best Experience To Discover Virtual Reality
Icecube Protocol is an interactive film mixing the spy mission with the travel odyssey.
People can interact with each other but also have several landscapes to contemplate.
The sense of humour helps the immersion of everyone.
"When we created ECLIPSE, we invented Free Rooming: the concept which best takes advantage of a limited footprint modeled on those of escape games.
The result?
A feeling of completely free movement, in a limited playing area. Simply stunning. 3 years running in dozens of LBEs in Europe, now we want Eclipse to reach the greatest number of arcades.
Be ready to discover what a VR real escape game is!"
"A different approach is taken by BackLight."
"This is better than The Void"