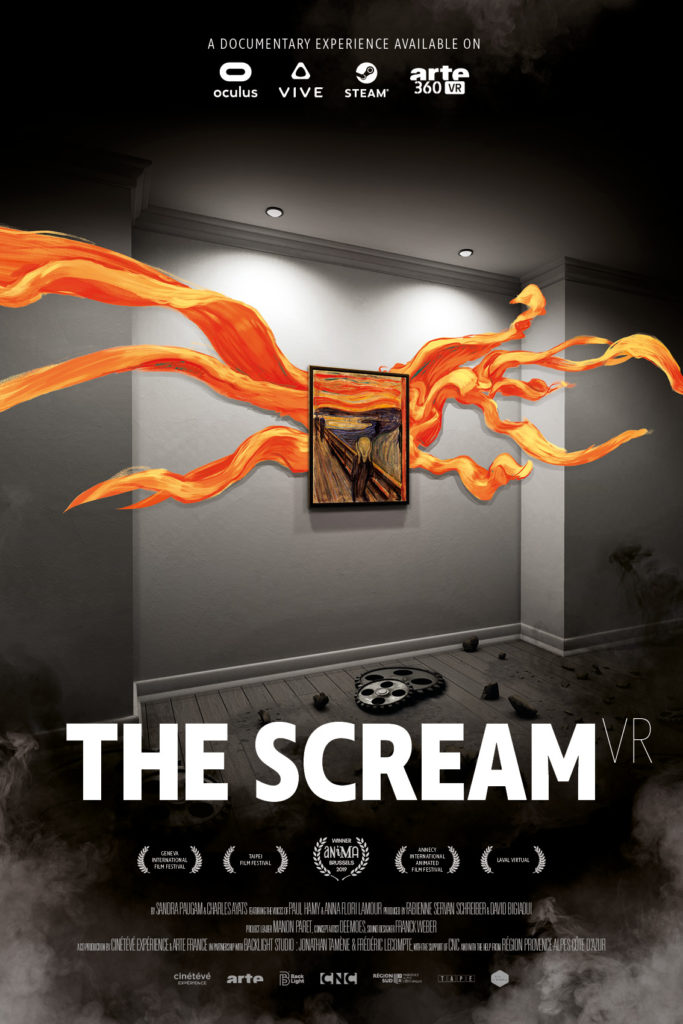 An Original Documentary Experience
Edvard Munch's The Scream is omnipresent. The famous face distorted by terror has fired up our imaginations so greatly that it has become the universal symbol of dread. Are you ready to unleash the secrets of the most famous « scream » in art history?  
An Interactive, Sensory Story
Based on the painting, The Scream VR transports the user away to explore the painter's obsessions and work. This interactive and sensory virtual reality experience unfolds in three chapters, presenting a unique interpretation of the Expressionist masterpiece.
✔ WIDEN YOUR AUDIENCE
seniors, parents, art lovers
✔ ROOMSCALE EXPERIENCE
get into the painting
✔ ARTISCTIC & HISTORICAL
fits for a scholar usage
✔ ADAPTATIVE
tethered or wireless
✔ HIGH FIDELITY RENDERING
developed with Unreal Engine
✔ OFF THE SHELF TECH
HTC Vive & GPU gtx 1070

THE SCREAM IS ALSO AVAILABLE ON THE FOLLOWING PLATFORMS:
TAIPEI, VR AWARDS, ANIMA, LA MOSTRA…
Alone in an empty museum, you find yourself face to face with the painting. Do you dare touch it? Take care: demons and phantoms will spring from the canvas and drag you into the depths of the artist's tortured mind.
"A successful sensorial interpretation."
"One of the most tightly packed, and memorable, art lessons ever experienced."

"What was the inspiration that brought the Scream into Munch tortured mind? This is the question that answer the Scream VR. You'll get the answer after experience this piece. Be ready to shine in cocktails!
"The experience sweeps the spectator away into its apocalyptic orange landscape."
"An interpretation of the famous painting that you won't forget in a hurry."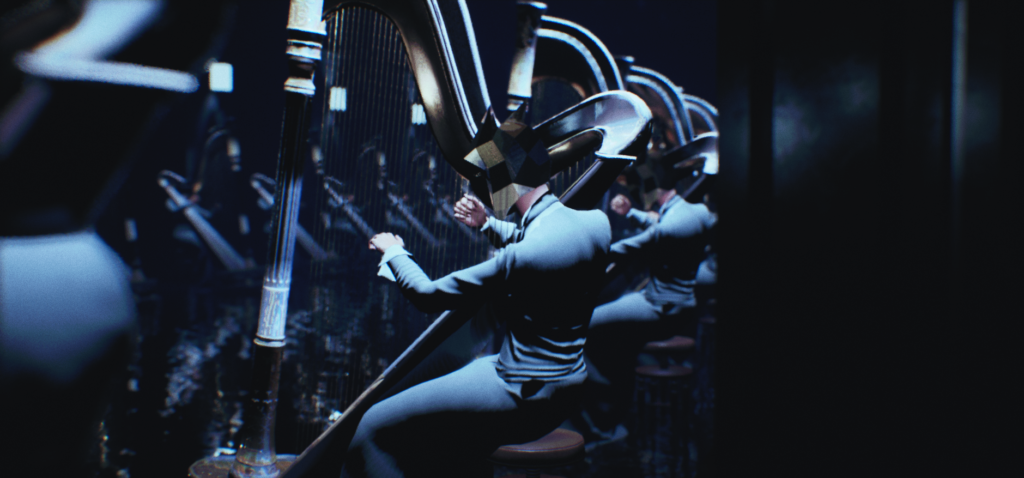 BackLight continues to create its own licenses for LBVR, from dynamic rides to high end hyperreality content.
If you want to create your own immersive content,
contact us.